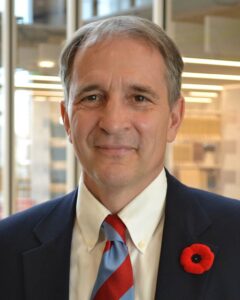 Mortimer Sellers | Chair
Mortimer Newlin Stead Sellers (M.N.S. Sellers) is Regents Professor of the University System of Maryland, Elkins Professor of the University System of Maryland, Professor of Law at the University of Baltimore School of Law, and past President of the International Association for Philosophy of Law and Social Philosophy (IVR). His work primarily concerns the philosophy of law, legal theory, and global justice with an emphasis on international law, constitutional law, comparative law and legal history. He is a tenth-generation descendant of Samuel Sellers, who built Sellers Hall.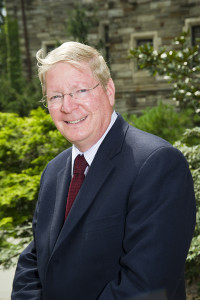 William J. McDevitt
William J. McDevitt, Esq., is an attorney and an associate professor in the Haub School of Business at Saint Joseph's University. He is a founding member and the president of Friends of Sellers Hall. He has served on the Board of Directors of the Delaware County Historical Society. He has also served as president of the Upper Darby Historical Society, and he is currently its solicitor.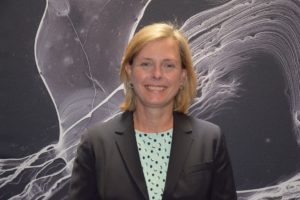 Barbara Marinelli | Vice President & Treasurer
Barbara has been a resident of Upper Darby Township since 1986 and has been involved with the Upper Darby Historical Society since 2006. She co-authored the Arcadia Publication "Images of America- Upper Darby". She is the Treasurer of Friends of Sellers Hall Preservation Group and has been with the Delaware County Heritage Commission since 2013.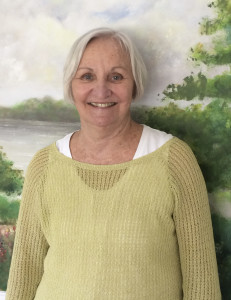 Ellen Cronin
Ellen is a retired educator after 32 years of public school teaching. She has given numerous local, public history programs throughout Delaware County, taught teacher inservice accredited courses on Southeast Pennsylvania History and Geography and has received numerous grants for historical study, including the National Endowment for the Humanities Teacher Scholar Award for the study of Upper Darby Township Industrial History.
She is a past member of the board of the National Collaborative for Women's History Sites, the Newlin Mill Foundation, and the Friends of Sellers Library. She is currently on the boards of the Upper Darby Historical Society, the Friends of Sellers Hall and the Mendenhall-Tyson Scholarship Foundation of Upper Darby High School.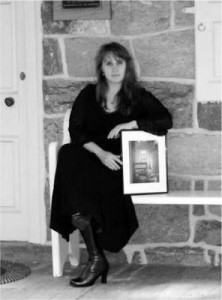 Lori Clark
A founding member of FOSH, Lori has been there from the very beginning when it was just a grass roots organization. She is passionate about history and photographing historic properties and considers herself a "starving artist."
Lori also serves as a board member for the Upper Darby Historical Society, and has been involved in numerous projects including photo editing for their calendar and Arcadia book. She has volunteered with other historical societies and sites, putting together slideshows and programs for tours and events as well. An avid Genealogist for over 30 years, Lori has also coauthored "the Garrett Genealogy" along with cousin, and Garrett descendent, Robert E Seeley.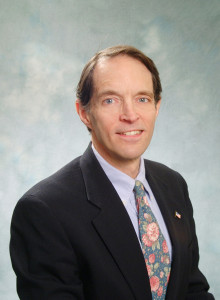 John Clarke, M.D.
Dr. Clarke is Emeritus Professor of Surgery at Drexel University. He was the first Clinical Director of the Pennsylvania Patient Safety Authority, where he is now Clinical Director Emeritus. He is also the Executive Director Emeritus of the Philadelphia Academy of Surgery, the oldest surgical society in America. He is a former President of the United States Chapter of the International Society of Surgery and a former Governor of the American College of Surgeons. Dr. Clarke has over 130 publications, focusing on the broad topics of surgical decision making and patient safety.
Dr. Clarke is a ninth generation decedent of Samuel Sellers.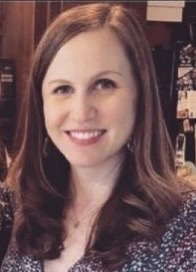 Alanna Piser ~ President
Alanna Stewart Piser is a Preservation Specialist at John Milner Architects in Chadds Ford, Pennsylvania. She works on the survey and assessment of historic buildings, the preparation of historic preservation documents, and the development of design and construction documents for a variety of adaptive reuse projects. Alanna received a Bachelor of Art degree in Interior Design from Marymount University and a Master of Science degree in Historic Preservation from the University of Pennsylvania. While studying at the University of Pennsylvania, she took part in John Milner's architectural archaeology class, which investigated the evolution of Sellers Ha
ll, from its earliest 1682 structure through the early 20th-century additions and modifications. Alanna prepared the National Register nomination for Sellers Hall and is involved with the continued restoration and planning of the building.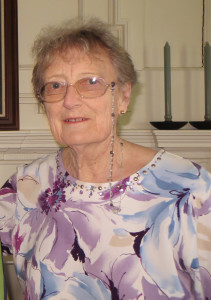 Beverly Rorer
Beverly received her Bachelor and Masters degrees from the University of Pennsylvania in education. She taught 35 years in the Upper Darby School District receiving several awards. She was later placed on the school "Wall of Fame" for her charity and volunteer works. She serves on the Board of three historical organizations and is a member of three others. In her national woman's sorority, Alpha Xi Delta, she served on the Foundation Board, was a National Vice President and received the highest honor as "Woman of
Distinction."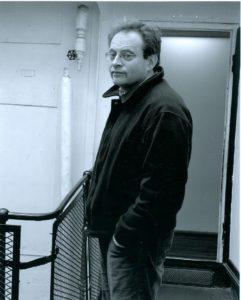 Aaron Wunsch
Aaron Wunsch teaches architectural history and related subjects in Penn's Graduate Program in Historic Preservation. He holds a B.A. in History from Haverford College, an M.A. in Architectural History from the University of Virginia, and a Doctorate in Architectural History from the University of California, Berkeley. His 2009 dissertation was entitled "Parceling the Picturesque: 'Rural' Cemeteries and Urban Context in Nineteenth-Century Philadelphia." Building on that work, he has curated an exhibition on Laurel Hill Cemetery at the Library Company of Philadelphia and written several scholarly articles and encyclopedia entries. He is the author of Palazzos of Power: Central Stations of the Philadelphia Electric Company, 1900-1930 (Princeton Architectural Press, 2016) and a forthcoming book on Philadelphia cemeteries (University of Pennsylvania). In 2015, he shared the Preservation Alliance for Greater Philadelphia's Public Service Award for Preservation in the Public Interest with Mayor W. Wilson Goode, Sr.